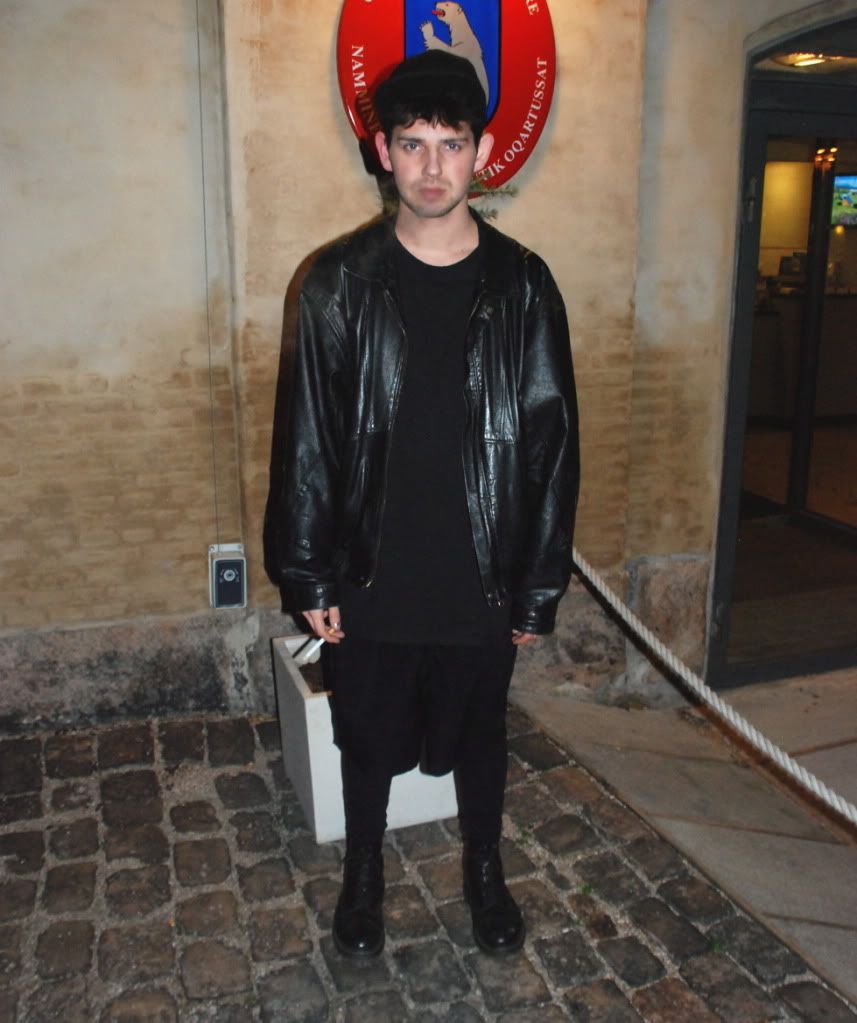 Jacket Vintage Cap H&M Tee Rick Owens Shorts Vintage Leggins H&M Boots Dr. Martens
Til lanceringen af F/W 2012-13 kollektionen fra D.EFECT, var jeg hoppet i et all black look (som om det var et chok) med læder jakke, kasket, tee, shorts, leggins og støvler, og selvom Emma og jeg ikke havde planlagt at ligne hinanden, kom vi vidst hurtigt til at lege twins i vores farveløse looks. Aftenen var også den aften hvor jeg fik popped my cherry mht leggins til shorts, som er et look jeg længe har ville prøve af. Senere på aftenen skiftede jeg dog til jeans da det var ... well pisse koldt og blæsende.
At the launch of the F/W 2012-13 collection from D.EFECT I wore and all black look (as if it was a surprise) with leather jacket, cap, tee, shorts, leggins and boots, and even though Emma and I hadn't planned to look like each other, we quickly ended up being twins in our colorless looks. The night was also the night where my cherry was popped when it comes to leggins and shorts, which is a look I had been wanting to try out. I changed in to jeans later that night though, since it was ... well freaking cold and windy.